The new series of the BBC sci-fi saga won't feature any two-part stories.
Showrunner Chris Chibnall confirmed this in an interview at San Diego Comic Con today.  He also attended a Doctor Who panel which had the Doctor herself Jodie Whittaker in attendance.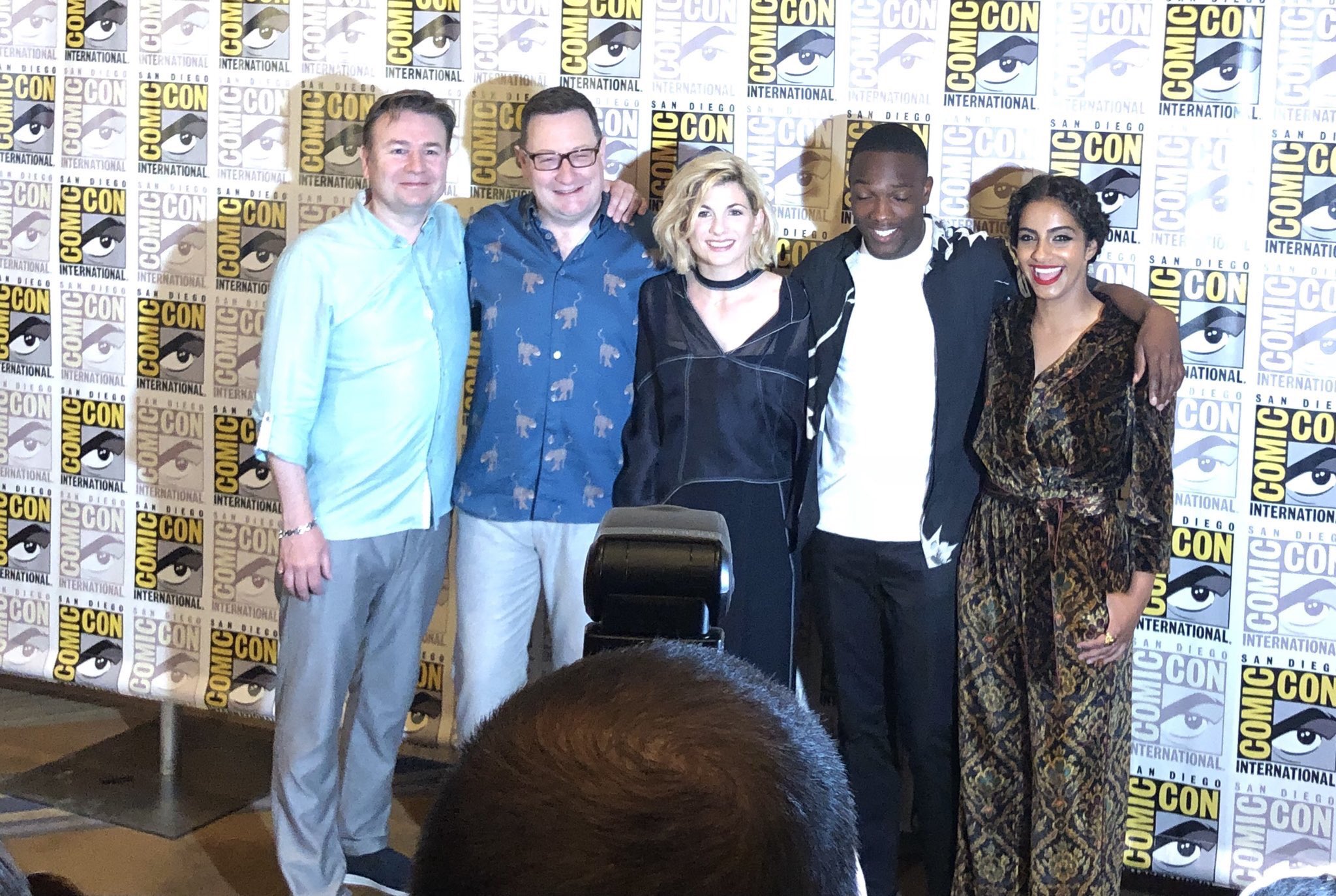 Chibnall stated at San Diego Comic Con today;
"It's 10 standalone episodes, there's no two-parters or anything like that […] What we want is for people to feel like we've got the range and variety of Doctor Who this year. So if you've never seen it before, you're gonna fall in love with it, and if you have seen it, you're gonna get those things that you love about the show across the 10 episodes."
---
Chibnall also stated that the writing of the 10 episodes was "a big group endeavour" with "a lot of new writers to the show" working "in a very collaborative way", in a blend between "the British way of working and the American way".
Those comments were echoed by new Doctor Who regulars Tosin Cole and Mandip Gill, playing the Doctor's companions Ryan and Yaz.
Tosin Cole said;
"It's picking up where it left off and just making minor adjustments to it, to make it more enjoyable for the audience […] Like, now we're shooting on anamorphic lenses, so that gives it a whole new cinematic feel."
Mandip Gill when on to add;
"But it also will always relate to the old fans from before. They're not left out. There's still a way in [for them]. It's just we're going on a different journey, in a different direction."
"That formula's still there," echoed Cole. "It's still Doctor Who, just with a little sauce on it!"
---
Chibnall summed up this new look as "a continuation"
"It's like in the same way that 'Spearhead from Space' is a continuation of 'The War Games' – it's something different, but exactly the same."

"It's really important that there's no barrier to entry for new audiences. But if you're a Doctor Who fan, all the things you love about Doctor Who are in there, I think."
---
Season 11 starts on BBC One later this year.
For more of our Doctor Who content click here